ACHIEVEMENTS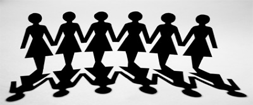 Trained over 800 women in various income generating trainings for the last 3 years.
Provided primary education for more than 250 dropout children and admitted them in regular schools.
Solved over 500 family disputes through counselling.
Motivated morethan 200 women and men to undergo family planning operation.
Formed 10 SHG groups and extending loans to 125-130 SHG beneficiaries every year from internal savings.
Obtained loan from Rashtriya Mahila Kosh amounting to Rs 3,00,000/- and disbursed the same to 47 beneficiaries and Rs. 40,000/- to four beneficiaries from the RMK savings.
Provided free medical consultation and free Medicines to the poor.
Conducted screening tests to no.of school children and residents of target areas by the Lions Club of Secunderabad and L.V.Prasad Eye Institute in the eye camps Organized by Navajyothi Mahila Mandali and given spectacles free of cost to the poor.
Organized tree plantation programs in various colonies.
Established three Creche Centres and provided care, nutritious food and medicines to 75-80 children.
Started Balavikas (Home for orphaned destitute children) and providing shelter, food, clothing and education free of cost to 25 children.
10 Rain water harvesting pits were constructed at various localities with the financial assistance from EPTRI ,Hyderabad.